Day 12, Starting to walk, eyes starting to open!
Posted on September 29th, 2014
Day 12, and the Puppies are Growing Fast!
The puppies are growing fast! They are starting to get up and walk a little bit. It is weaving type movement, and you can see them use their tails to help keep their balance. The tails are continuing to be thick, and getting a bit longer. The puppies are also noticing the toys in their whelping box and starting to play with them.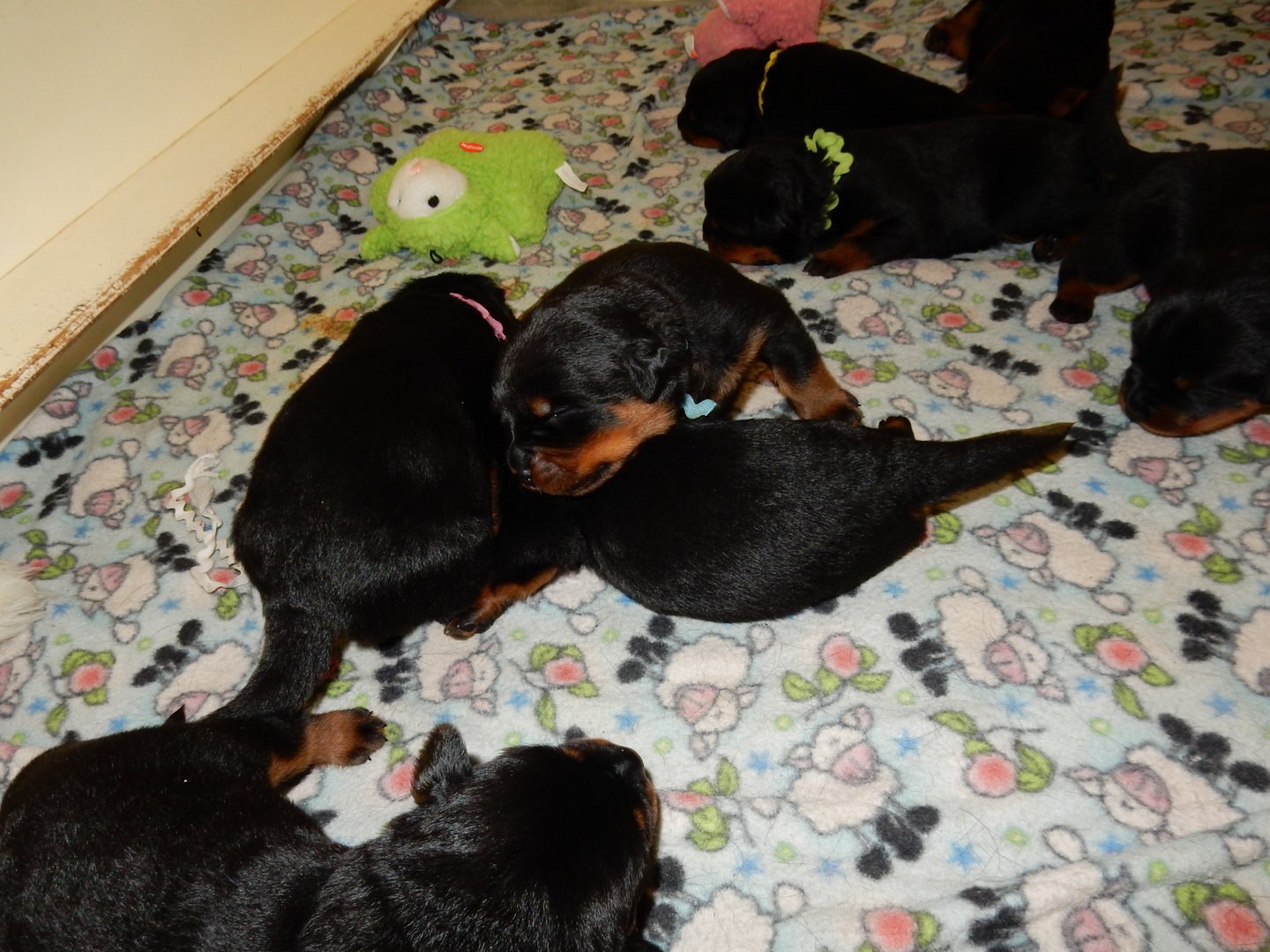 And you can see, when the puppy moves to turn one way, the tail is positioned to help with this movement: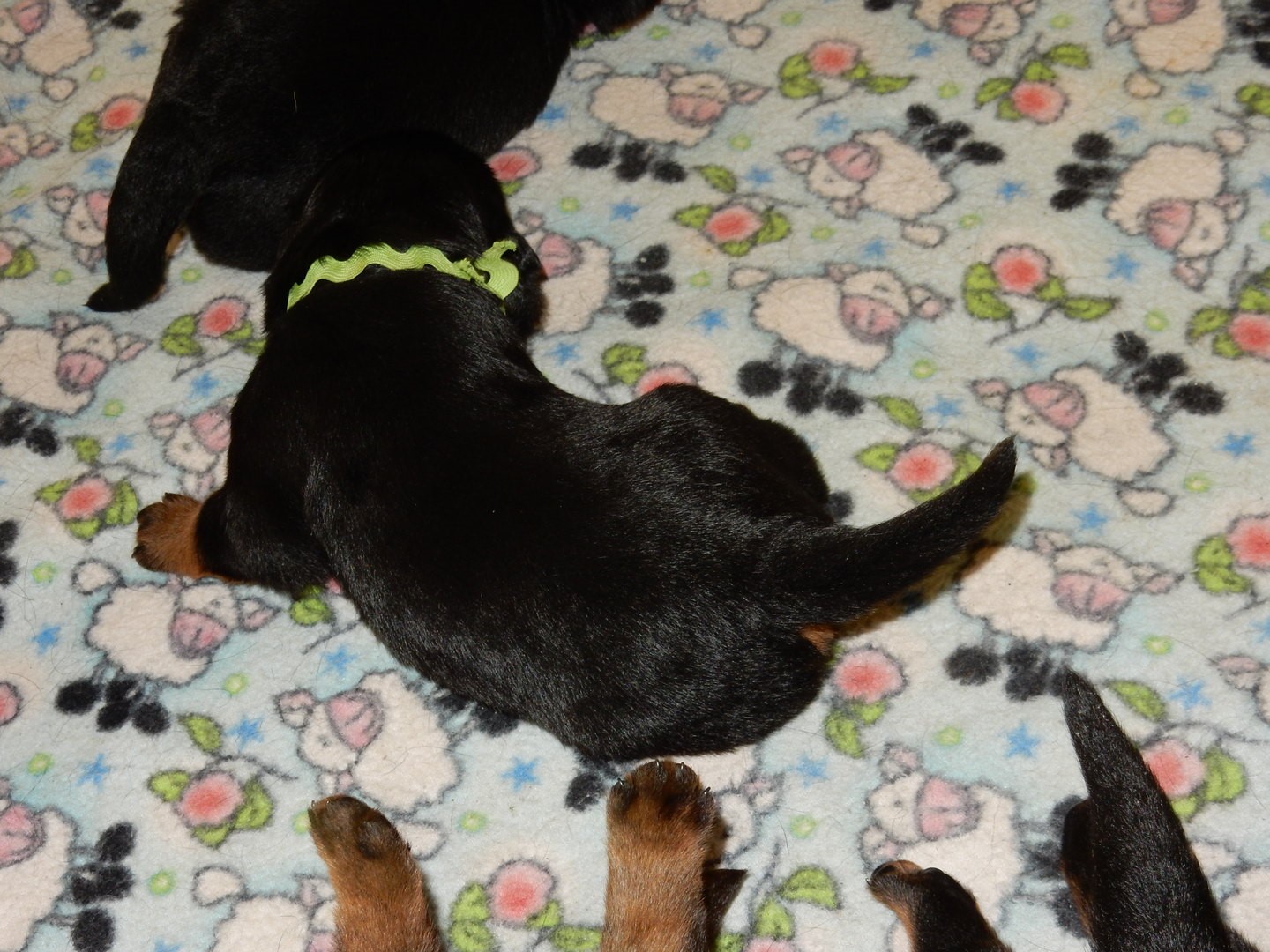 The puppies are now able to lift their tails as well, and this happens when excited or happy!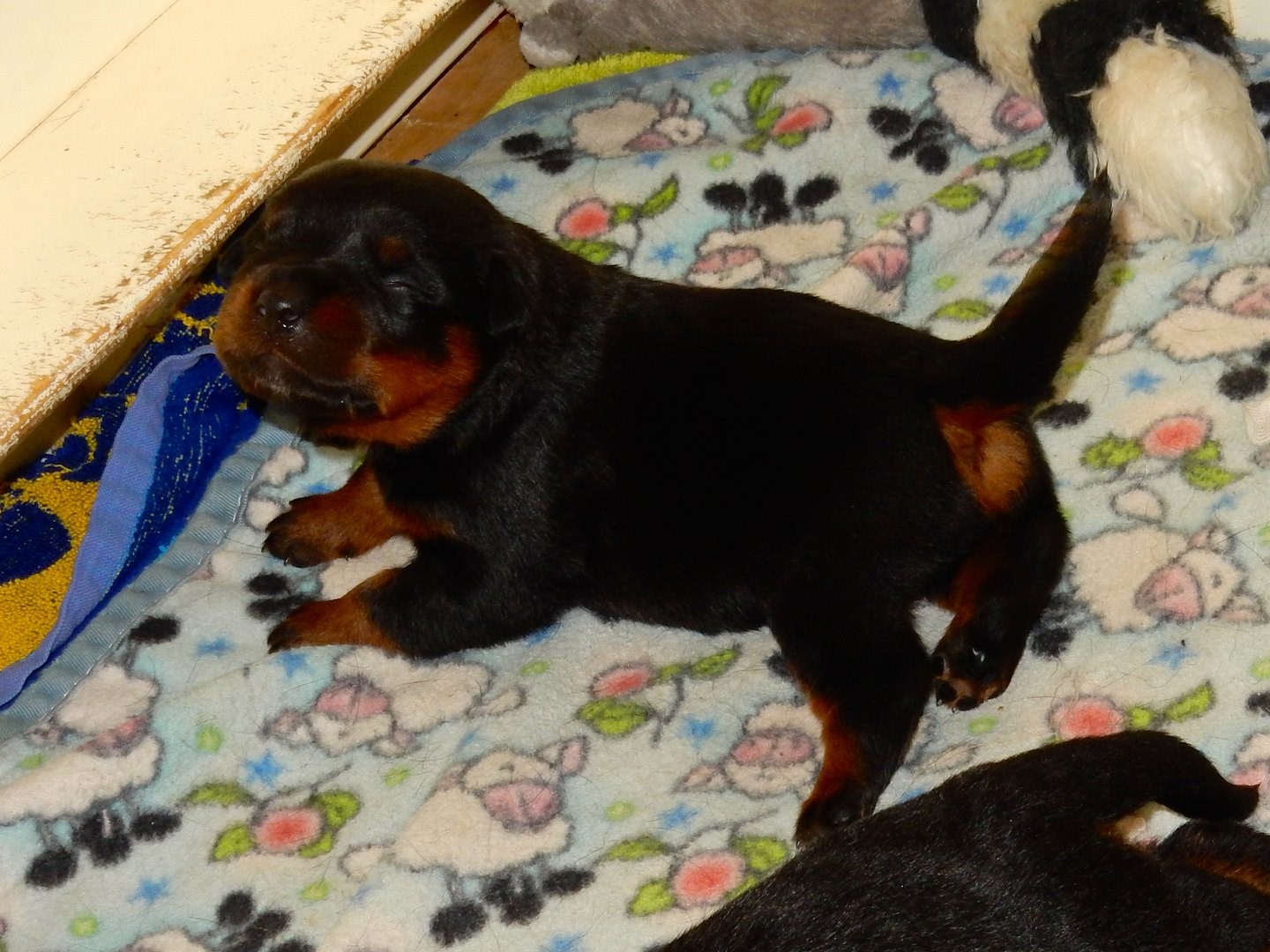 Their mother (GCH Blackwood Bon Temps, or Bebe) has plenty of milk and the puppies are quiet, happy and she keeps the box and babies very clean! She is eating several meals a day. She has two big raw meaty bone meals (chicken necks, pork neck bones, pork ribs, chicken leg quarters and turkey necks), 3 big meals of tripe, ground beef, kidney and beef heart, and several bowls of plain yogurt mixed with goat's milk. Meals high in fat and protein are needed to help produce plenty of milk! She is probably nursing them every 2 hours, which helps keep the babies well fed, quiet and content!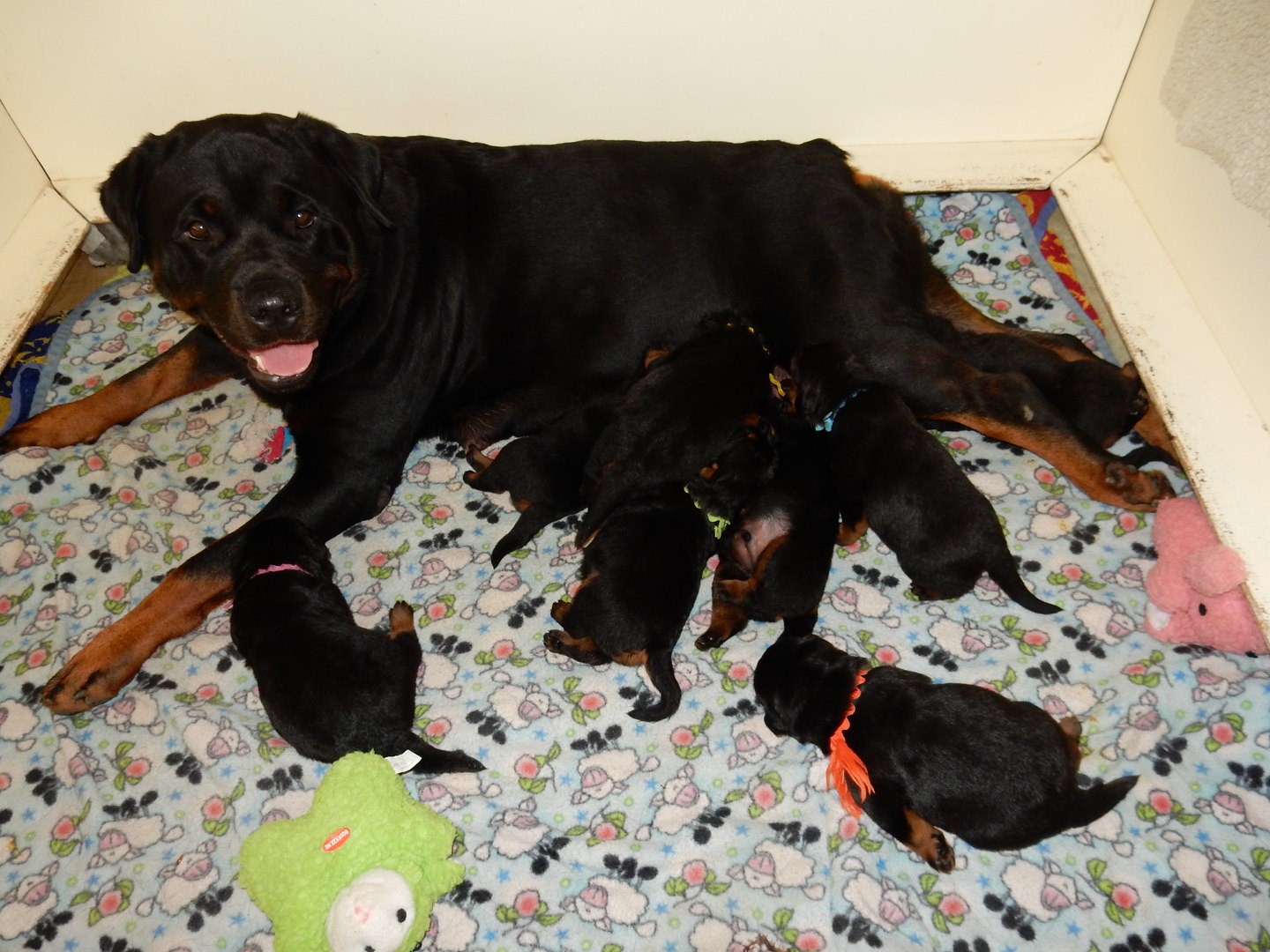 Things will be changing quickly now, check back often for more news!